Parking and reversing account for almost one in 10 serious van accidents, according to an investigation by Volkswagen Commercial Vehicles.
Figures from the Department for Transport* show there were 1,350 parking and reversing van accidents involving light commercial vehicles weighing up to 3.5 tonnes in 2016 that resulted in deaths or serious and slight injuries to drivers, passengers, pedestrians or cyclists. Far more parking and reversing incidents also occur which do not have a direct 'human' impact – but which will inevitably affect fleet and business operations.
The figures show how problematic parking and reversing can be for commercial vehicle drivers, especially those who spend a lot of time negotiating tight spaces. As well as causing injuries, these accidents force vans off the road and into Van Centres for repairs. Downtime costs fleets an average of £550 a day per van.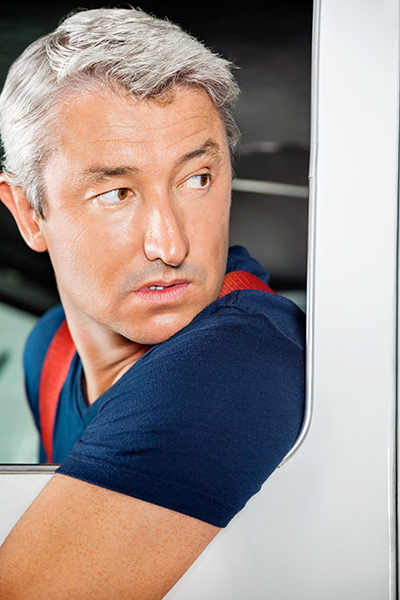 Vehicle technology is evolving rapidly, and there is an increasing number of systems available that aim to improve vehicle and driver safety. Parking cameras and sensors can reduce the chance or severity of accidents.
Using technology to improve fleet safety' also provides essential information that can assist managers to reduce their road risk for drivers. Telematics has a crucial role to play when it comes to protecting fleet drivers as it helps to improve safety levels and reduce risk, both of which are paramount when it comes to operating fleets.
A new study into drivers working as part of the "gig economy" has laid bare the importance of businesses treating the management of occupational road risk as a mainstream health and safety work issue, says RoSPA (The Royal Society for the Prevention of Accidents).
The research by University College London revealed that 63 per cent of self-employed couriers or taxi drivers surveyed are not provided with safety training on managing risks on the road, while 65 per cent are not given any safety equipment.
The findings highlight mobile phones and apps, and time pressures as being among those issues which could cause an incident.
An estimated 25 to 33 per cent of road casualties are work-related, and in 2016 work-related crashes resulted in 529 deaths and 5,269 serious injuries, showing the vital importance of businesses providing their drivers with the proper training and resources.
To manage occupational road risk, My Fleet Solutions offers Tele-gence. An easy to use fully featured vehicle management solution, that puts you in control.
With Tele-gence vehicle tracking and telematics device, you can advise drivers towards the best and shortest routes, which is provided by the GPS tracking system. Satisfy your customers by informing on delivery status. The small device can be hidden and can help keep track if the vehicle is stolen. As well as tracking and reporting, the GPS system logs relevant driver information, so you can keep in communication, and know when there's been an incident. Tele-gence can save you money when it comes to insuring your fleet.