Fleet managers will notice the weather outside is stabilising towards February's typically grey, damp conditions. But don't be fooled, there's a perfect storm brewing in the crash repair market.
Independent research company Trend Tracker predicts repair costs will continue to increase over the next five years.
Its report UK Car Body Repair Market predicts cost will grow by 14%, from £4.75 billion now to £5.43bn in 2023.
Meanwhile, the volume demand for repairs has declined slightly over the past five years. It has fallen from 4.39billion repairs in 2012 to 4.31bn in 2017 and it is expected to remain at this level, given a minor tolerance on the 4.31bn repairs, through to 2023.
The reason for this decline is that vehicles have become a lot safer with Advanced Driver-Assistance Systems (ADAS). Which is a good thing for fleet managers looking to cut the costs of accident repairs -right?
Wrong. The National Body Repairer Association (NBRA) highlights a more exacerbating problem: a shortage of 'technical skills' required to repair the prospering numbers of hi-specification cars.
Trend Tracker is highlighting this problem within their report via a survey of bodyshop owners/ managers. It reports that more than 35% of respondents (bodyshop owners/managers) in its survey stated they view "the skills crisis as their main concern – their greatest threat – as modern vehicles have become ever-more complex to repair".
Moreover, this week, Fleet News reports that the state of the crash repair market is a concern for motor insurers "giving them a slight decline in available bodyshop repair capacity and a constant demand for repairs".
Mark Bull, director of Trend Tracker and Auto Body Projects concluded: "Following our extensive in-depth research, we say this with a large degree of confidence as 'unsustainable labour rates' and 'bottom-line discounts' also remain a significant concern for bodyshop owner/managers, who strive to invest in their staff, facilities, equipment and training to meet future demands."
Well, we already know for whom the perfect storm will rain over: it's fleet managers. The crash repair market situation is due to insurers not being able to affect a better market rate and bodyshops gaining greater negotiating leverage around standards.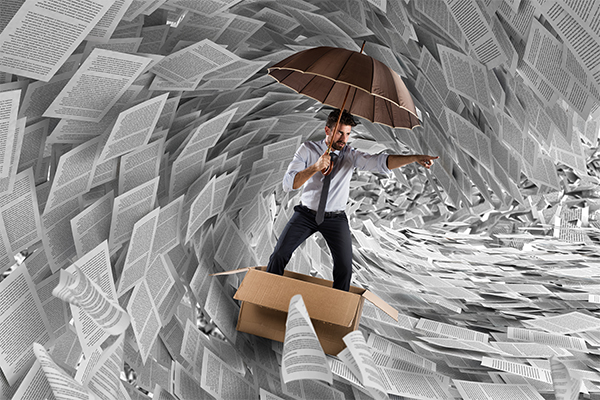 Fleet managers can navigate the storm of bureaucracy 
Let Fuel Card Services help fleet managers. We already get it right on the cost of fuel cards for organisations, and our position within the motoring industry means we have partnerships with the best fleet service providers, which we pass on to you.
Introducing My Fleet Solutions: a range of services that are free for fleet managers to register. For example, FCS Insurance Solutions. We have experts who can negotiate significant discounts and introduce dedicated quotes for all vehicle cover probabilities. These include mixed fleet insurance, HGV specialised insurance, employer's liability insurance, product and public liability insurance and goods in transit. This is authorised and regulated by the Financial Conduct Authority (FCA licence number 759713).
Claim management support for fleet managers
There are other services too through My Fleet Solutions mainly when a company vehicle is involved in a crash, and the obvious costs are just the tip of the iceberg. The actual cost of a collision involves the invisible, as well as the visible repair and insurance excess. These invisible costs include losing key personnel to injury or ill-health, loss of business, potential loss of reputation and the expense of hiring replacement vehicles while company cars or vans are off the road.
My Fleet Solutions suggests an insurance claim management service. Register your vehicles for free, and when an accident occurs, the professionals will step in on your behalf to claim and manage the insurance process and recover losses. This service takes away the strain and gives you the incredible reassurance. Our experts will handle the first notification of loss (FNOL), to ensure accurate insurance claims reporting. Distressed drivers can access a ready-to-respond accredited helpdesk for support. Moreover, a network of courtesy cars to keep your vehicles moving. Expertise to inspect, instruct and approve nominated or independent repairers.
Fleet managers can register with My Fleet Solutions for free. Once the details of your vehicle are in place, you'll have access to My Service Expert. This is a nationwide garage network offering fleet managers significant savings on servicing, maintenance, repairs and MOTs.
A new online portal for fleet managers
My Fleet Hub is a one-stop web portal making fleet management easier with cost-saving services. My Fleet Hub allows you to manage your fuel card account 24/7, keeping the same functions as the eservices account you may be familiar with, but with improved security, speed and ease of use. Also, you will have access to a range of fleet and business services designed to help you and your business.
My Fleet Hub has automated features like service reminders, schedule important reporting and ensures drivers are driving properly. More importantly, keep on top of fuel prices.
My Fleet Hub gives you 24/7 access to an indispensable line-up of integrated services.
Take a closer look at My Fleet Hub now. You've nothing to lose except the cost and hassle of not using it!
For full details call your Fuel Card Services account manager or 0333 130 8845.