You know that old saying about death and taxes… well, here are some further certainties: you can't buy time and, unfortunately, there is always an accident waiting to happen.
As a fleet owner, if your driver is involved in an accident, would they know who to call and what information they need to collect, so that the claim can be processed fairly, and fast?
It is these crucial minutes, at the scene of an accident that help make a claim easier to handle and the impact less painful on the business.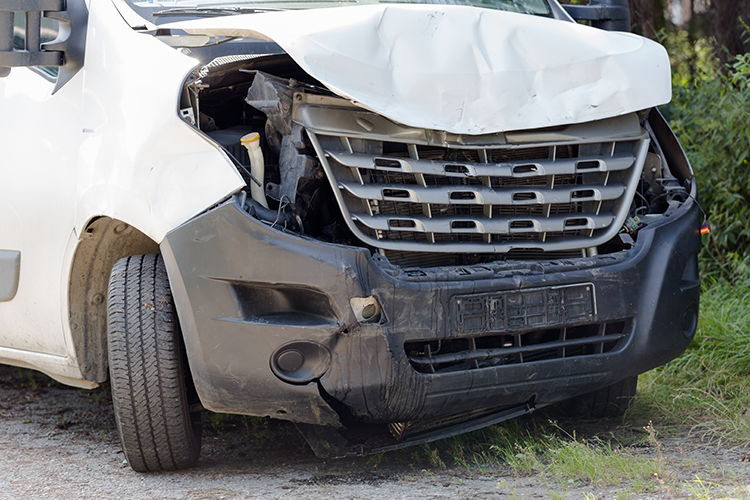 My Fleet Solutions is your accident manager

My Fleet Solutions is here to step in, to minimise downtime and reduce costs. there are so many aspects associated with road traffic accidents that are almost impossible to manage in-house. But with a dedicated provider, you can rest assure everything is being dealt with in a proficient and professional manner. 
Fuel Card Services is our parent company, which is why we have the corporate presence to make great partnerships with Amber Claims Management, a leading insurance handler, the benefits of which we can share with you.
From removing the vehicle and finding a repairer to handling the claims process and recovering uninsured losses, our fleet accident management company will resolve all associated aspects of an incident. 
More importantly, they will be with you and your driver, right from the time the accident happens.
There are dedicated service centre agents who are trained to deal with distressed drivers. They can spend the right amount of time on the phone with each driver to accurately capture incident detail, assess liability, and to understand potential indemnity restrictions, whilst providing reassurances following nasty accidents.
For example, your service agents can help your driver get the right information, such as knowing about road markings, damage to all vehicles, the third party driver,  if they seem suspicious, number plates, the positioning of the vehicles, tyre/skid marks and signposts. Is the vehicle still driveable?
As you can see, just from these suggestions above, that there are huge, reassuring benefits in having an accident management company on hand to deal with any incidents or accidents.  
The claims service will handle the entire process, from the driver's initial call through to the claim being finalised, providing a courtesy car to match, ensuring the repairs are done to standard and getting the vehicle back on the road.
Choosing My Fleet Solutions Services means prangs, RTA incidents or third party claims will have a minimal impact on the fleet and your business.

So, before we end, we should retitle our blog to read: "How to report a car accident… like a boss".
For more information visit My Fleet Solutions.