Using our roads is not an automatic right for an individual, and must always come with responsibilities, including the requirement in UK law to ensure you have appropriate vehicle insurance, so says Neil Worth, an officer of road safety and breakdown organisation GEM.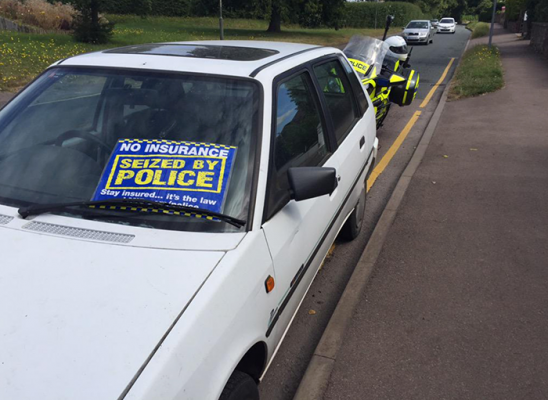 Driving without insurance carries a fine of £300 and six penalty points at the roadside. If the matter goes to court it is an obligatory endorsement of 6 to 8 points, a discretionary disqualification and an unlimited fine. Imagine the costs involved if you are a fleet manager and one of your drivers gets caught… it simply doesn't bear thinking.
As a responsible fleet manager, the expense of managing your fleet's insurance can be expensive and time-consuming. Which is why some policies, although complying with the law, might not be the right fit for your business.
Are you guilty of simply buying another single-vehicle policy as and when you buy or lease a new van or car? This may look like a cheaper option, but it can end up being quite expensive when you look at all the insurance premiums, not to mention the admin involved and making sure all the right drivers can drive the right vehicles.
If you plan on buying or leasing more vehicles, you are likely to find a situation where you are looking at a new single vehicle quote to cover a new vehicle but don't have any 'no claims bonus' to apply, as you are using it on your other vehicle(s). Usually, this makes for an expensive first year's premium on that new vehicle.
If you have a mix of cars, vans and/or special type vehicles, motor fleet insurance is often rated differently. If your business dictates that you need to run a combination of cars, vans or maybe special type vehicles such as tippers, diggers, cherry pickers etc, then you may find it difficult and/or expensive to insure these vehicles individually. Motor fleet insurers tend to be more open to accepting a mixture of vehicles on their policies for reasonable rates.
At My Fleet Solutions, we offer FCS Insurance Solutions, which is authorised and regulated by the Financial Conduct Authority (FCA licence number 759713). Through our parent company Fuel Card Services, we can negotiate bigger discounts and introduces quotes for all probabilities: Mixed Fleet Insurance, HGV Dedicated Insurance, Employer's Liability Insurance, Product and Public Liability Insurance and Goods In Transit Insurance.
My Fleet Solutions parent company Fuel Card Services is part of The DCC Group, an FTSE 100 company, giving clients the confidence of dealing with an innovative market leader backed by the credibility of a large, well-established corporate.
For a quote tailored to your business needs or commercial vehicle requirements visit www.fcsinsurancesolutions.co.uk