Americans talk about tailgating as a fun event in the boot of a parked vehicle. When us Brits talk about tailgating, it's the miserable business of driving a car and dealing with the aggression of a driver behind intent on being too close to the boot.
New research reveals that tailgating is not only one of the most annoying habits drivers experience on the road, but it also causes many motorists to make dangerous decisions of their own.
A recently published study by Opinium Research on a cohort of 2004 motorists talking about driving habits shows that 89% of drivers say they find tailgating by other drivers either very or moderately annoying, second only to dangerous overtaking (92%), and three quarters (75%) would take action in response to a car following too closely.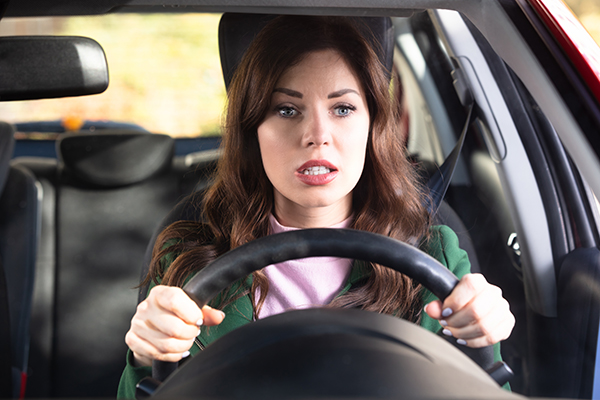 The most popular course of action for tailgated drivers is to slow down to leave a wider gap between them and the car in front, with the aim of encouraging the tailgater to do the same. The research revealed that 37% of motorists adopt this slow-down move, however many drivers take riskier measures, as shown below.
Over a third (34%) of drivers, some 13.9 million licence holders, say that if being followed too closely by the car behind they would lightly dab their brakes to make their brake lights come on without slowing down. 8% of drivers would use their fog lights, flicking them on to make the driver behind think that they are braking. One in ten drivers (10%) go even further, saying they would apply the brake sharply to get the car behind to back off.
All these moves carry significant risks of causing a collision – the driver following too closely may overreact with their braking and create a ripple effect leading to an impact in the traffic flow behind as the vehicles 'concertina'.
The research also found that 11% of drivers say they would increase their speed when being tailgated, but that can be dangerous if the driver ends up going too fast for the conditions or their comfort. Accelerating can also be counter-productive as the driver behind is likely to speed up, resulting in the cars remaining too close together but at a higher speed.
Almost one in ten drivers (9%) admit to making a 'revenge attack', pulling over to let the tailgating car pass, and then pulling back out to follow as closely as the first tailgater had been doing. 7% of drivers would make some hand gesture at the driver behind them to get them to back off.
Despite almost every driver stating that tailgating is one of the most annoying habits displayed by other drivers, a third of motorists (33%) in this study admitted that a car they have been following has reacted to their presence in some way. The reactions include the one in ten drivers who have had a car let them pass, only for it to then pull back out and tailgate them in turn and 8% who have experienced the driver in front brake sharply, purely to get them to back off.
Male drivers are more likely than women to have caused a reaction from motorists they are following (38% and 26% respectively). Younger drivers (50% of those aged 18-34) are also more likely than older drivers (21% of those aged 55 and over) to have had an impact on the behaviour of a driver in front of them.
The accident statistics show very clearly that the causes of many road casualties are because cars following too closely. This research highlights that the danger doesn't just come from tailgaters not being able to stop in time, but from the adverse reactions they cause in other drivers.
My Fleet Solutions offers practical support against tailgating bullies
The only brake tests drivers should consider are those carried out in a garage environment. For more information about brake care, including some of the tell-tale signs of worn brakes including squeaking, pulsating or sponginess, My Fleet Solutions introduce a free, one-stop solution to deal with the never-ending list of problems faced by fleet managers: MyService.Expert is a service, maintenance and repair dashboard where you can manage any work, including MOT on your vehicles. By registering your fleet vehicles, it allows access to a nationwide garage network with significant savings on fleet servicing, maintenance, repairs and MOTs, at the right price for your organisation.
Our Tele-Gence service can ensure your drivers are making the safest decisions too with our telematic device to suit your organisation's needs. Tele-Gence's fleet tracking management solutions give you around the clock control of the whereabouts of your assets; and, lets you monitor driver behaviour, helping to reduce accidents, vehicle maintenance costs and fuel consumption.
There are other services from My Fleet Solutions that can protect your fleet. For instance, FCS Insurance Solutions has Policy-matching assistance with business-specific needs, alongside industry risk exposure knowledge to get the right policy to cover your fleet from the start. It is authorised and regulated by the Financial Conduct Authority (FCA licence number 759713). It introduces quotes for all probabilities: Mixed Fleet Insurance, HGV Dedicated Insurance, Employer's Liability Insurance, Product and Public Liability Insurance and Goods In Transit Insurance.
For a quote tailored to your business needs or commercial vehicle requirements visit FCS Insurance Solutions. For an instant, free vehicle tracking quote visit Tele-Gence or for savings on maintenance, servicing and repairs visit MyService.Expert.